Awards & Dinners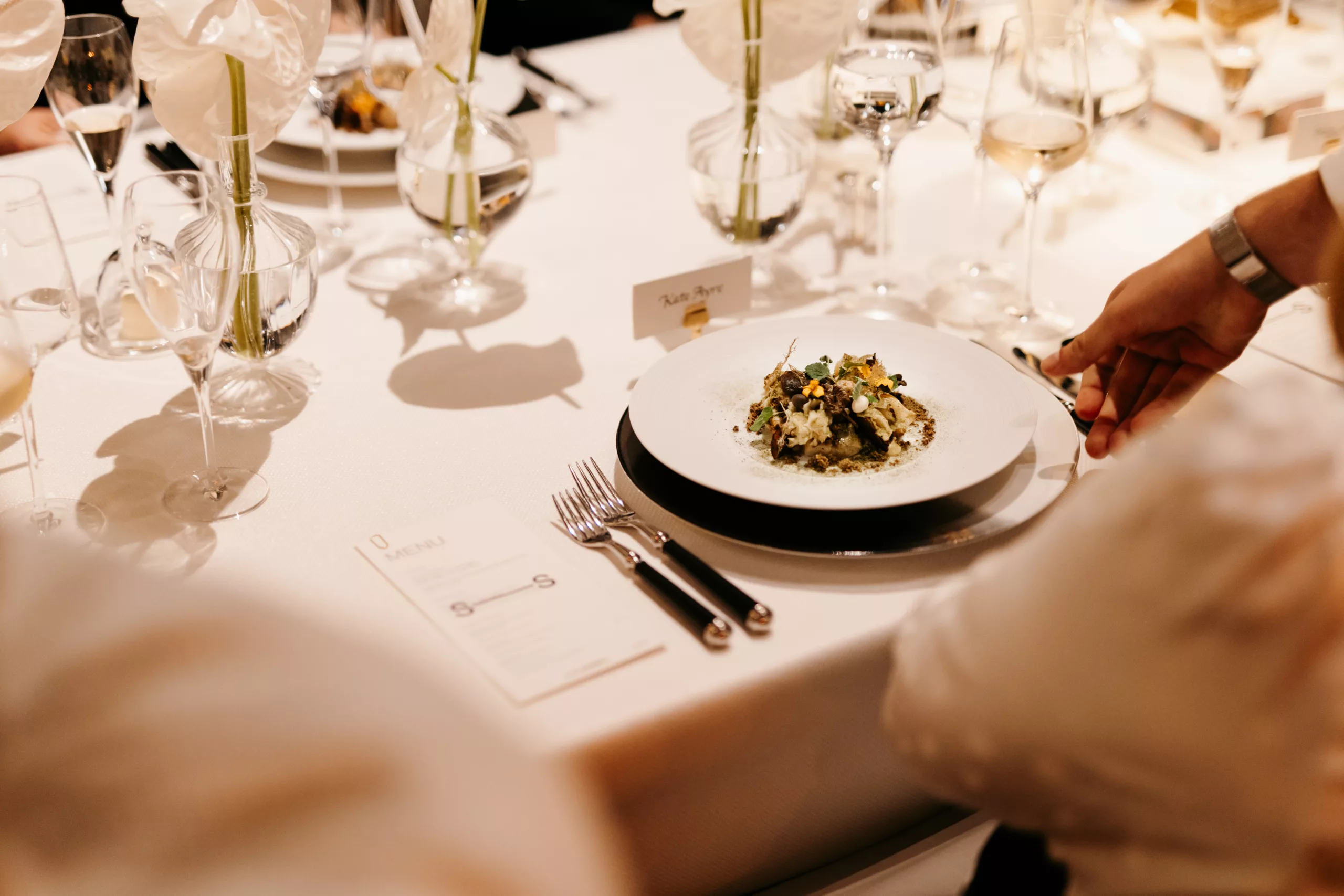 Celebrate your peers and heroes where everyone can see. With floor-to-sky windows, The Pelligon provides the perfect backdrop for award dinners of any size and any type
Thanks to our relationship with leading production partners, we can accommodate bespoke events that include stage builds, live streams, hybrid set-ups, and personalised branding across the space. For exclusive hires, the mezzanine can also function as a reception area and the promenade room as a green room.

The lobby entrance is large enough for red carpet moments and step-and-repeat photo opportunities, while the main hall, spanning 32 metres, is fully accessible and overseen by a dedicated on-site manager. Our catering can flex to suit the mood and offers options from casual canapés to sophisticated sit-down meals. Easily accessible from the Canary Wharf Underground Station, The Pelligon is well connected by day and night.
Explore more spaces at The Pelligon
Let one of our specialists help you out
Call us on +44 (0) 20 3834 3400, email hello@thepelligon.com or fill in the form below and an expert member of our team will be able to assist you.